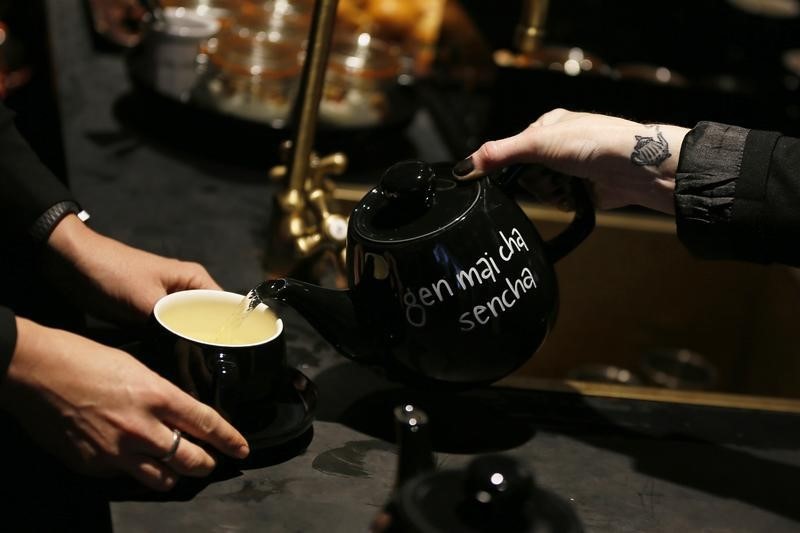 © Reuters. UK services PMI rises to 55.6 vs. 53.3 forecast
Investing.com – The UK services sector expanded at a faster rate than expected in October, easing concerns over the economy and showing a positive start to the fourth quarter.
Research group IHS Markit reported that its Purchasing Managers' Index for the UK services sector, the UK's largest, rose to 55.6 in October, the fastest rate for six months.
Economists had predicted a reading of 53.3, cooling from September's 53.6.
On the index, a reading above 50.0 indicates industry expansion, below indicates contraction.
The PMI reading from the UK's biggest sector completes a hat-trick of better than expected PMI data from the UK this week. The manufacturing and construction sectors also expanded at a faster rate than expected.
UK manufacturing PMI rose to 56.3 in October from an upwardly revised 56.0 in September. Economists had forecast a reading of 55.8.
Meanwhile the construction sector, which had contracted in September, unexpectedly returned to growth in October. It was expected to remain flat with a reading of 48.1, yet rose to a seasonally adjusted 50.8.
Despite the uptick in construction, confidence in the industry fell to its lowest level for almost five years.
In a bid to combat high inflation and prevent the UK economy from overheating, on Thursday the Bank of England increased interest rates for the first time since 2007. .
The Monetary Policy Committee voted 7-2 to hike the Bank Rate 0.25% to 0.50%, effectively reversing the rate cut that followed the Brexit referendum. The pound fell sharply on what was seen as a dovish move from the Bank.
The BoE said that any further hikes would be at a gradual pace and to a limited extent, they also warned that Brexit is having a "noticeable impact on the economic outlook."
GBP/USD was trading at 1.3061, up from around 1.3055 ahead of the release of the data, while EUR/GBP was at 0.8916 from 0.0.8921 earlier.
sponsoredArticle = 'div-gpt-ad-1466339494851-0';